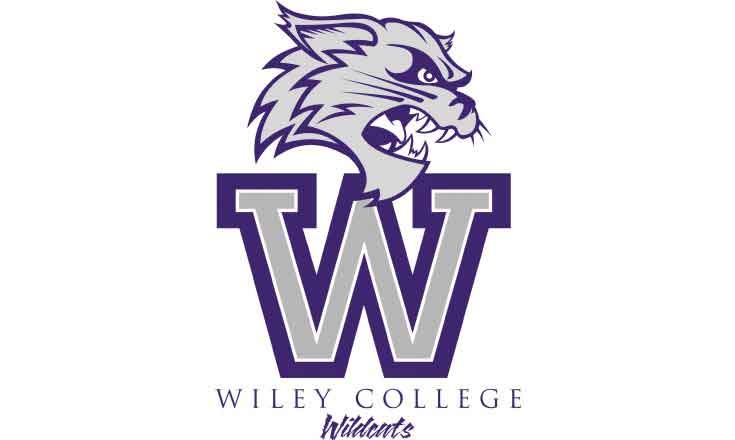 Wildcats pull away in second half to down Rust College
---
The Wiley College men's basketball team picked up its intensity in the second half to earn its second win of the season, 100-84 over Rust College on Homecoming Saturday at Alumni Gymnasium.
The Wildcats (2-0) jumped out to a 15-point lead in the first half. George Page grabbed five of his nine rebounds in the first half. His fourth rebound of the game gave him 500 for his career. He surpassed 1,000 career points last season.
"It feels great," Page said. "It's a big accomplishment. It's only one game, we got a lot more to do."
"It's an honor," Hartsfield said. "I've been here all four years with Page and watched him grow tremendously as a basketball player. He came in as a hustle guy and he is our leader, leading scorer and leading rebounder. It's a blessing to watch a guy blossom into the player he has become."
Wiley College allowed Rust College to rally and only led 42-37 at halftime. At the start of the second half, Kevondric Davis stole the ball three times – which led to six straight points by the Wildcats, who led by double digits the rest of the game. Wiley College led by as many as 26 points.
"I challenged them to defend better," Hartsfield said. "I felt we gave up too many points in the first half. We went on a run and had a letup and they went on a 10-2 run."
"Coach came into the locker room and brought some intensity," Patrick Banks said. "We came out of the locker room with a desire to win."
Page led the Wildcats with 23 points and was one of six players in double figues. He finished with nine rebounds – one shy of a double-double. Patrick Banks recorded a double-double with 20 points and 11 rebounds. He also blocked one shot.
"I got all over Patrick after our first game, I felt he came out flat," Hartsfield said. "He is our captain. I challenged him to come to practice early and come to the game more intense and it will reflect why he is our captain."
Davis tallied 14 points, four steals and two assists. Myron Taylor, Ricardo Artis and Stephen Taylor reached double figures with 10 points each. Cory Jones and Myron Taylor led the team with four assists each.
The Wildcats will host Southwestern Assemblies of God University – which is receiving votes in the NAIA Top 25 poll – at 7:30 p.m. Tuesday. Wiley College as won the last three meetings with the Lions.
(Visited 63 times, 1 visits today)