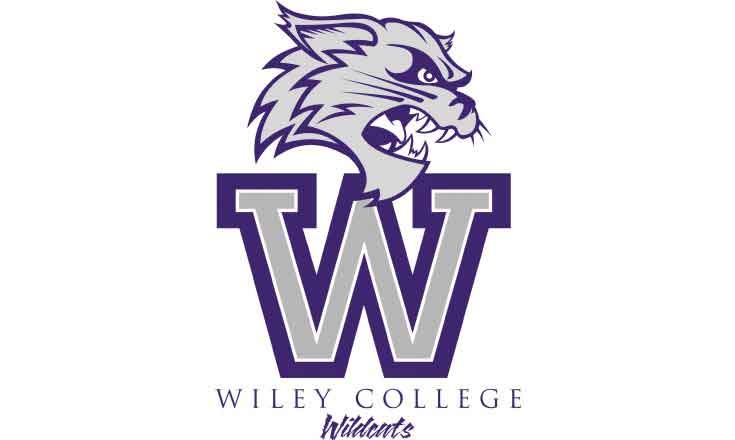 No. 11 Wildcats look to defend home court
---
After being ranked for a third straight week, the No. 11 Wiley College men's basketball team will look to protect its ranking when it hosts University of St. Thomas-Houston at 7:30 p.m. Friday and Texas College at 7:30 p.m. Saturday.
"I told the guys we owe these two teams," said head coach Jameus Hartsfield, who is a candidate for Red River Athletic Conference Coach of the Year. "Last year, when we were looking to get ranked, these two teams crept up and beat us. We can't let them sneak up on us again. We got to be prepared and take it to them early."
Last season, Wiley College entered their game against St. Thomas-Houston undefeated. The Wildcats shot 34 percent in their 52-49 December 4, 2015, loss at the Celts and turned the ball over 26 times. Wiley College gave the ball away 20 times in a 74-71 loss at Texas College the following day. Despite the losses, the Wildcats did get in the rankings at No. 22.
This season, the Wildcats (16-2, 6-1 in RRAC) enter Friday's game with St. Thomas on a three-game winning streak – with the latest victory coming against the defending Red River Athletic Conference Tournament Champion Langston.
St. Thomas-Houston (7-11, 3-4 in RRAC) lost 63-60 to No. 1 Louisiana State University-Alexandria and beat then-No. 23 LSU-Shreveport at home. Hartsfield said St. Thomas-Houston has shown improvement on both sides of the floor and controlling the paint will be key.
"We have to control the interior," Hartsfield said. "We have to rebound and limit turnovers. We have to make free throws."
The Wildcats and Steers have a contested rivalry. According to Wiley College records, the Wildcats have won 26 of 51 meetings against their East Texas foe. Lately, the Wildcats have the upper hand – winning four of the last five meetings. Texas College (3-12, 1-6 in RRAC) fell to LSU-Shreveport and LSU-Alexandria.
"Records and statistics go out the window," Hartsfield said. "A lot of them are playing for institution pride, self-pride and pride for their friends. They are definitely going to come in and play hard. Their record doesn't show how good of a team they are."
(Visited 939 times, 1 visits today)