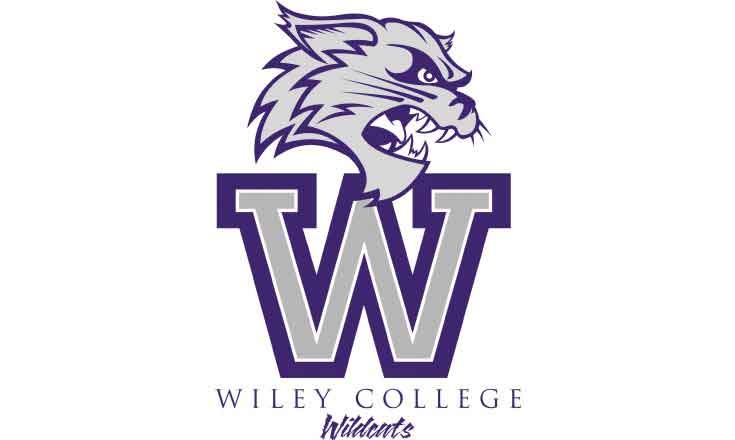 Wiley College – No. 11 Wildcats rally past Paul Quinn College in second half
---
The No. 11 Wiley College men's basketball team showed the will to win, as it overcame a nine-point second half deficit to defeat Paul Quinn College 83-68 Friday at Alumni Gymnasium.
"Our guys dug deep and wanted to close them out," head coach Jameus Hartsfield said. "I think the guys hung in there, fought hard and were able to make a few shots."
The Wildcats (20-2) got off to a sluggish start – only connecting on 12 of 31 shot attempts in the first half. There were four ties and 21 lead changes in the first half. Wiley College ended up on the wrong side of the scoreboard as the Tigers closed the half on a 10-2 run – putting the Wildcats in a 39-33 hole.
Wiley College allowed its deficit to grow as large as nine before making a run. Trailing by six with 10:44 left in the game. Cory Jones hits a jumper. Paul Quinn College missed a three-pointer but Wiley College connected from long distance with Kevondric Davis. The Wildcats retook the lead 57-56 on an offensive rebound by Patrick Banks. The Tigers took the lead back on the ensuing possession. George Page put Wiley College up for good on a 3-point play with 7:50 left in the game.
"We stayed focus and stuck to the gameplan," Page said. "We stayed positive and lifted up anyone who needed to be lifted up and got the 'W'."
Ultimately, depth played a factor and that strongly favored Wiley College – who had twice as many players as Paul Quinn College. Three Tigers fouled out which left Paul Quinn with five players for the last 2:47. Cory Jones scored all 18 of his points in the second half with 13 coming in the last seven minutes of the game. He posted a team-high five assists. Page tallied 14 of his game-high 23 points in the second half and contributed seven rebounds.
"He's stepped up and led us in the last few games," Hartsfield said. "It's his senior year and we've challenged him to be more of a verbal leader and he has stepped up to the challenge."
For the second consecutive game, Banks led Wiley College in rebounds with eight, while adding eight points and three blocks. Davis scored in double figures with 11 points and contributed five assists and six rebounds.
The Wildcats will have a two-game road trip at No. 19 Our Lady of the Lake University on Friday and at Huston-Tillotson University on Saturday. Wiley College beat the Saints 78-76 on December 16 at Alumni Gymnasium and topped the Rams 82-75 at home on December 17.
(Visited 129 times, 1 visits today)