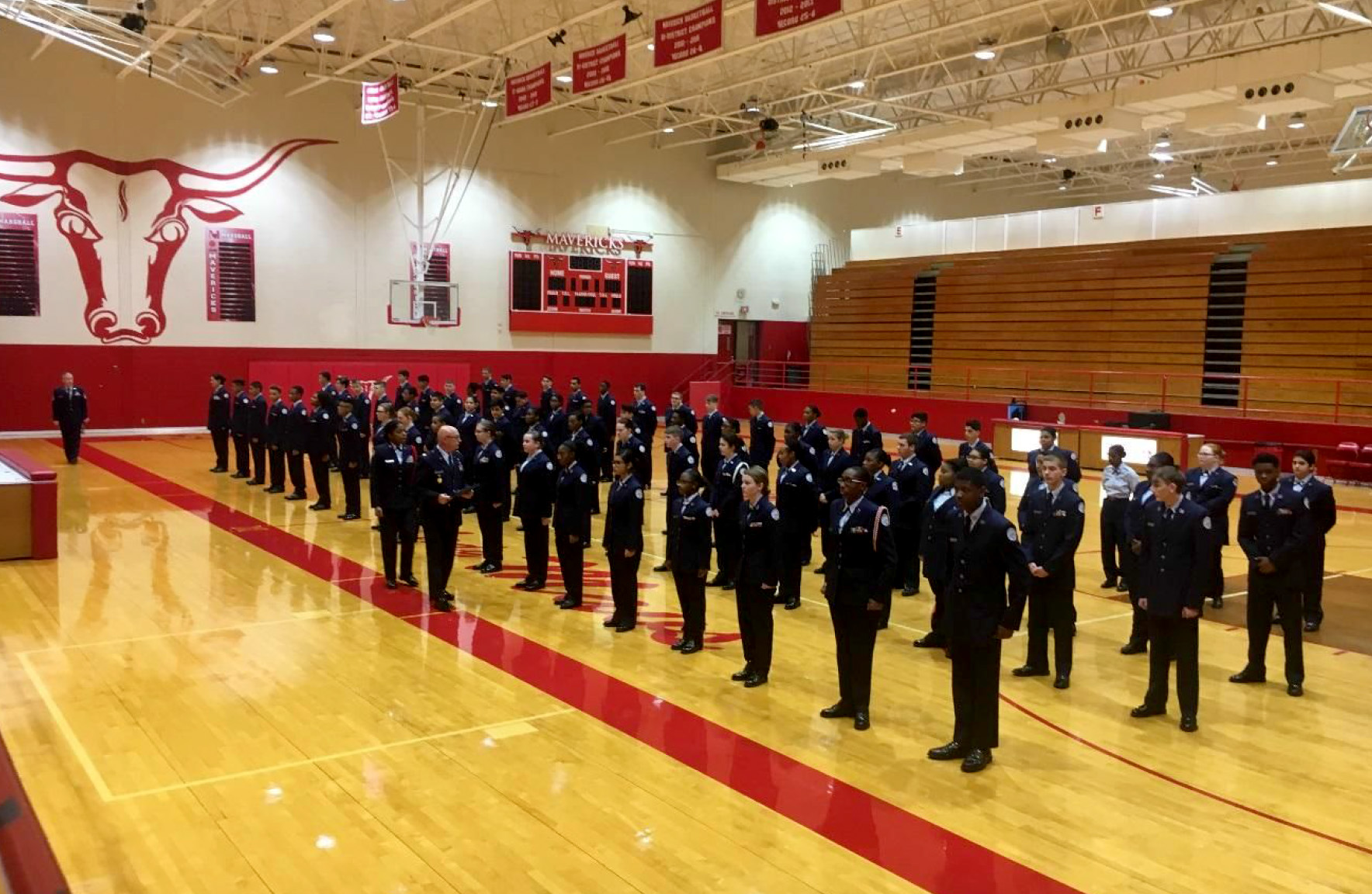 MHS JROTC excels in Air Force National Inspection
---
Marshall High School's Junior Reserve Officer Training Corps (JROTC) was recently inspected by the United States Air Force and was rated "Exceeds Standards" in the areas of compliance, instructor performance and co-curricular activities, according to instructor Lt Col Jason Winslow.
Along with the outstanding rating, cadets Dakota Allen and Destine Alford were named "Top Performers" during the national inspection.
"The program should be looked at as exceeding standards with all the improvements they have made recently," said Maj. Don Bailey, the inspector. Maj. Bailey noted that this is his first year since the program's inception that zero major discrepancies were found with Marshall cadets' dress and appearance.
In addition to the cadets' physical sharpness, Maj. Bailey also noted the mass renovation and improvements of the facilities that were completed by the cadets.
The JROTC, led by Lt Col Winslow and MSgt Brian Cumberland, have established community service, accountability and a change of culture as their goals for the program. They serve as a united team and have really focused on achieving excellence in the Marshall program.
"I am very proud of our cadets and have never seen a group so eager to serve others and perform community service events" Lt Col Winslow said.  "The cadets have embraced the changes that are being made and learning to make the program something they can be proud of."
Marshall cadets will be taking part in a cleanup project in downtown Marshall this Saturday, March 3. Cadets will be providing a cleanup effort in the downtown district, Grove to Alamo streets and Travis to Grand streets.  The project will add to more than 5,000 hours of community service amassed by MHS cadets so far this school year, with a wide range of community projects.
Due to the increased amount of hours and emphasis on community projects, the MHS Cadets are in line to receive the National Air Force Silver Star Community Service Award this year, a prestigious honor that only goes to the top 45 schools in the country out of approximately 1,000 contenders.
(Visited 394 times, 1 visits today)