Marshall PD and Harrison County Sheriff's Office create DWI task force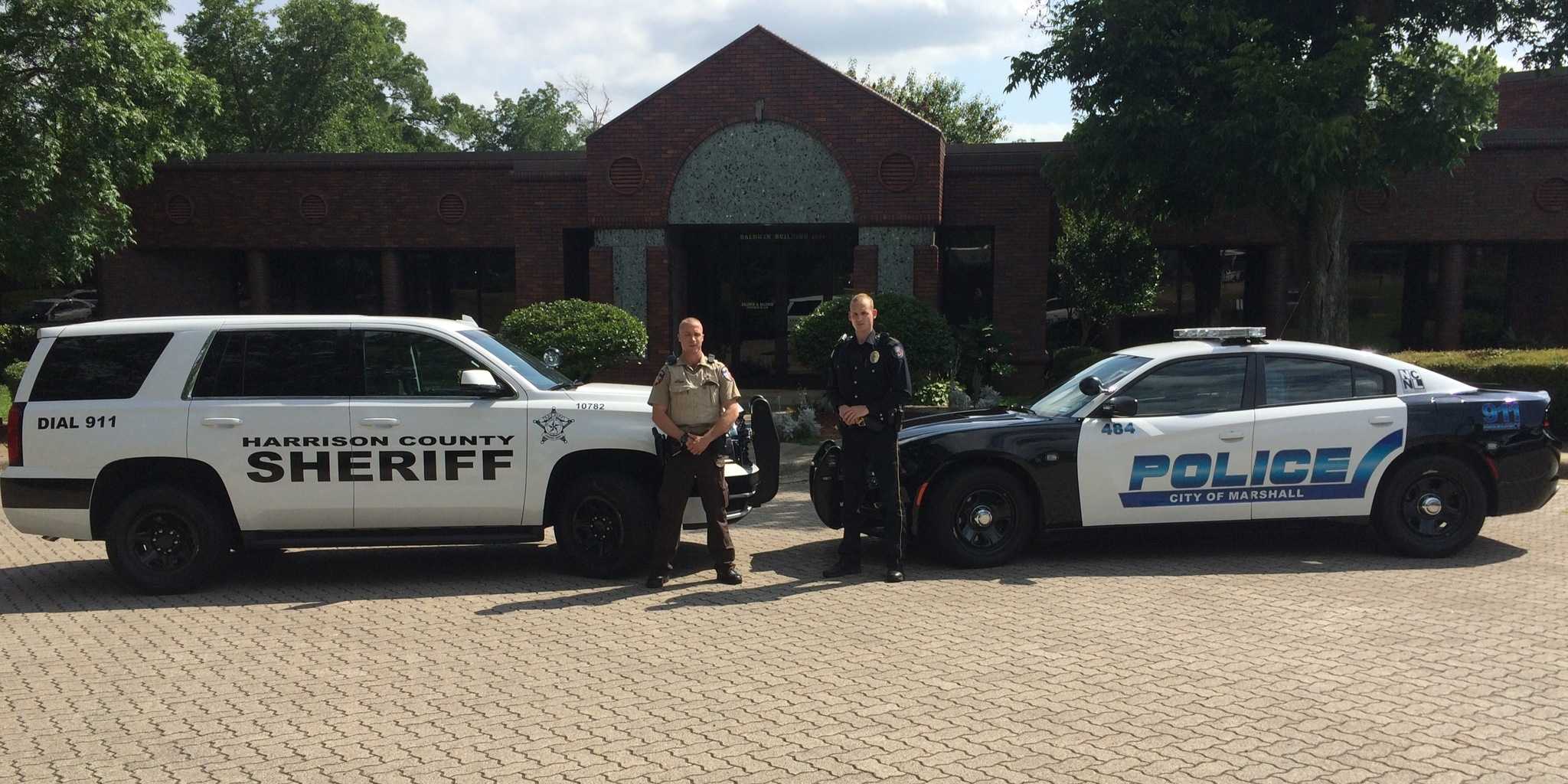 MPD
Marshall PD and Harrison County Sheriff's Office create DWI task force
---
The Marshall Police Department and the Harrison County Sheriff's Office have formed a DWI Task Force in response to recent DWI related fatalities in the North East Texas Region. The DWI Task Force will be out in full force during the July 4th weekend in order to insure that our community has a safe holiday weekend.
In addition, regular shift officers will assist DWI Task Force Officers to identify and arrest impaired drivers on area roadways. This DWI surge will begin at 8 PM on Friday, July 1, 2016 and operate through 4 AM on Monday, July 4th. The Marshall Police Department and the Harrison County Sheriff's Department encourage people throughout the city and county to celebrate responsibly by having a plan in place to get home safely, before heading out to party, and certainly before consuming alcohol. This plan could include having a designated a driver, calling a cab, or calling a friend or family member to drive you home.
As you begin to think about how to celebrate our nation's independence, consider the following statistics compiled by the NHTSA, the FBI, and the Center for Disease Control and Prevention (CDC). Over the past 25 years, 51% of all deadly crashes on 4th of July weekend are alcohol-related. On 4th of July weekend in 2008, 43% of the 491 fatalities on roadways were a result of alcohol-impaired driving. Individuals between the ages of 21 and 24 are involved in 36% of fatal alcohol-related car accidents. 66% of car accidents occurring between midnight and 3am involve an alcohol impaired driver. Finally, 900,000 people are arrested every year for DUI; One-third of those are repeat offenders. With these statistics in mind, be proactive by taking precautions to keep yourself and those around you safe.
According to Chief Jesus "Eddie" Campa and Sheriff Tom McCool, "The DWI task force will have "zero tolerance" for anyone found to be driving while intoxicated." Chief Jesus "Eddie" Campa would like to remind everyone that if are going to be drinking this July 4th weekend, don't drive. "Driving while intoxicated is a senseless crime and can be avoided by simply having a designated driver or calling someone to pick you up. Safety is our number one priority," stressed Chief Campa. Chief Jesus "Eddie" Campa and Sheriff Tom McCool would like to wish everyone a safe and happy Independence Day.
(Visited 688 times, 1 visits today)