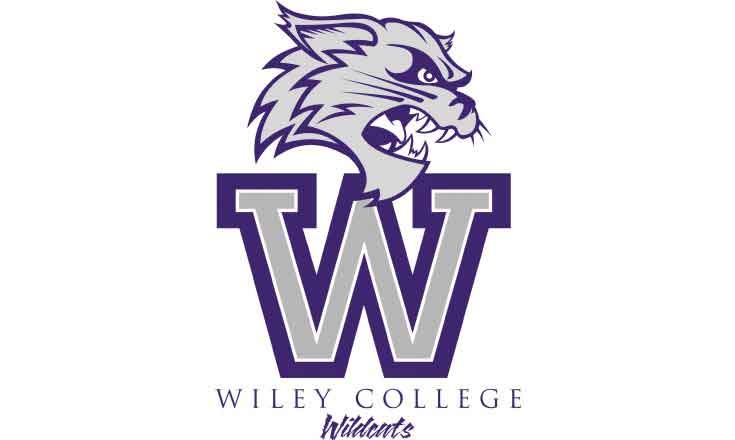 Lady Wildcats sweep Williams Baptist
---
Two days after suffering a three-set loss to its conference rival, the Wiley College volleyball team responded with a sweep over Williams Baptist College Tuesday at Alumni Gymnasium.
"After losing to Our Lady of the Lake, there was stuff we needed to work on," head coach LaKyva Bason said. "We used Sunday and Monday to focus on our defense. I was pleased with what I saw defensively."
With the first set tied at 22, Lucille Ricord tallied a kill and a block to help the Lady Wildcats clinch. Ricord notched six kills in the first set and led all players with 12 kills and three blocks. Wiley held a six-point lead in the second set but The Lady Eagles cut it to one. Two kills by Ricord and three attacking errors by Williams Baptist clinched the set for the Lady Wildcats.
In the third set, Wiley trailed by two late. Rebecca Moustapha recorded her 10th kill of the match and Ricord notched a block. A ball handling error and an attack error gave the match to the Lady Wildcats.
"Even though they aren't part of our conference, it feels great to play someone who is mentally going to prepare us for the conference tournament," Sydnie Beckett said. "
Beckett recorded 19 assists and contributed defensively with 10 digs. Noemi Garza also reached double digits in assists with 14. Miyah Keller led the team with 12 digs. Fernanda Aguiar also tallied double digits with 10.
Tsvetelina Bozhanova received additional playing time and recorded two kills and a dig.
"She has been working hard," Bason said. "I could never find the right opportunity to put her in. She deserved it. I wanted to get her in and she has been working for it. The opportunity presented itself."
The Lady Wildcats (11-10, 5-4 in Red River Athletic Conference) resumes conference play at 6 p.m. Friday when it visits Jarvis Christian College. Wiley swept the Lady Bulldogs on September 24 at Alumni Gymnasium. On Saturday, the Lady Wildcats visit Texas College, who they swept and won every set by more than 10 points.
"We are still going to focus on our defense," Bason said. "We want to be solid. We are taking advantage of every opportunity to get better. Every time we play, we want to get better, stay consistent and play at our level. At this point, we are playing every game to prepare for the conference tournament."
(Visited 41 times, 1 visits today)