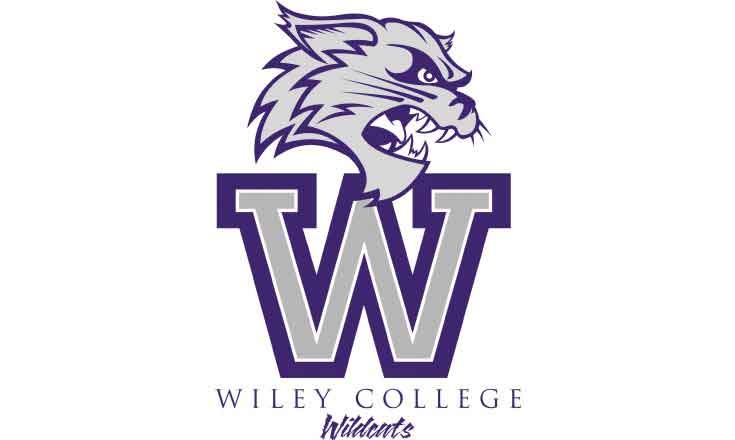 Lady Wildcats open conference play with sweep over Langston
---
LANGSTON, Oklahoma – Wiley College head volleyball coach LaKyva Bason said she wanted her team to focus on finishing sets strong and that's exactly what it did. The Lady Wildcats made runs late to secure a sweep over Langston (27-25, 25-18, 25-18) in the Red River Athletic Conference Opener Thursday.
This was the first game that Bason has coached since August 20. She was on maternity leave following the birth of her son Conner on August 25.
"It's where I belong, it's all I know," Bason said. "It's not just being on the sideline, it's being on the sideline with this team. My players are special. I try to have fun with them. When it's all said and done it all becomes a memory, hopefully, a good memory."
Wiley (6-6, 1-0 in RRAC) trailed 16-10 in the first set before making a rally. Alissa Johnson and Rebecca Moustapha each recorded two kills. Three attack errors by the Lady Lions evened the set at 20. Trailing by two, Lucille Ricord made two kills and a Langston ball handling error gave Wiley the lead. With the Lady Wildcats facing set-point, Renata Da Silva recorded a kill to extend the set. Kills by Jayme Bazile, who is a candidate for RRAC Newcomer of the Year and Johnson sealed the set for the Lady Wildcats.
The Lady Wildcats jumped out to the lead in the second set but had to withstand a couple of rallies by Langston. With Wiley College leading 19-18, Olena Fedorenko notched a kill and the Lady Lions made four attacking errors and a set error to move the Lady Wildcats within a victory of sealing the match.
Holding an 18-16 lead in the third set, Bazile made three kills, Ricord notched one and Wiley benefited from three errors by Langston to finish the match. While Bason, who is a candidate for RRAC Coach of the Year, was pleased with the win, she was hoping for more.
"It was a good game," Bason said. "My girls have got to pick up their intensity. We've got to be more consistent. It's almost like we did just enough to win. … We've got to keep improving and cleaning up our errors."
Ricord led the team with eight kills. Noemi Garza led the Lady Wildcats with 13 assists and Sydnie Beckett followed with 10. Miyah Keller, who is the RRAC leader in digs per set, led the team with 13. Moustapha and Silva each had three blocks. Johnson, Ricord and Fedorenko each recorded a serving ace.
The Lady Wildcats will face the University of Southwest at 2 p.m. central time Saturday. The Lady Mustangs were swept by the University of Saint-Thomas Houston Thursday.
(Visited 28 times, 1 visits today)