DPS Recognizes Exceptional Employees, Good Samaritan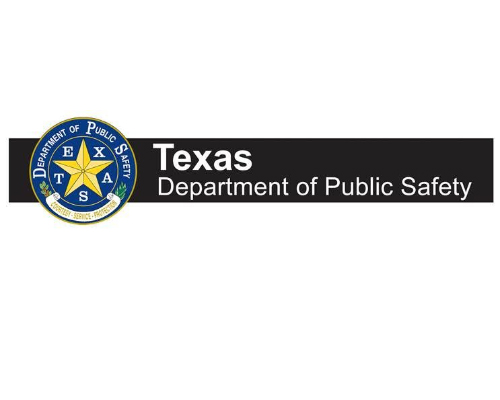 DPS Recognizes Exceptional Employees, Good Samaritan
---
AUSTIN – The Texas Public Safety Commission (PSC) and Texas Department of Public Safety (DPS) Director Steven McCraw presented a Purple Heart, two Lifesaving Awards and a Unit Citation to current and retired employees for their remarkable service and heroic actions. In addition, two DPS employees were recognized with William P. Clements Excellence Awards for outstanding service throughout their careers; and one good Samaritan received a Director's Award.
"These remarkable individuals have distinguished themselves as caring citizens and outstanding employees, who selflessly stepped forward to help their fellow Texans – even in the face of danger," said Director McCraw. "Today we say 'thank you' to our DPS employees and other heroes for their unwavering dedication to helping others."
The William P. Clements Excellence Award, named in honor of the former governor and his commitment to excellence in government, recognizes employees who display exceptional performance throughout their DPS career. The commissioned recipient was Special Agent Cody Ryan Allen, Criminal Investigations Division in Midland, and the non-commissioned recipient was John Michael Morse, Criminal Justice Information Systems (CJIS) Auditor in Austin.
Allen began his career with DPS in 2007, and served in Highway Patrol, where he received a Director's Citation for assisting a wounded law enforcement officer during an active shooter incident. In 2013, Allen promoted to Special Agent, Criminal Investigations Division in Midland. Since joining the Criminal Investigations Division, Allen has established himself as a leader in human trafficking investigations and has led the way in developing and implementing innovative child predator and child pornography interdiction operations.
Morse began his DPS career in 2000 as a fingerprint technician at the department's headquarters in Austin. In 2004, he promoted to Criminal Justice Information System Field Representative and promoted again to CJIS Auditor III in 2015. Throughout his 12 years in the CJIS Field Support Unit, Morse has consistently received commendation and praise from co-workers, supervisors and managers within DPS as well as individual he works with from other agencies.
The following awards also were presented today:
Retired Capt. R.L. "Rusty" Davis received a Purple Heart. On Oct. 19, 1971, while working patrol duties as a Trooper on U.S. Highway 87, Davis was seriously injured during a traffic stop. While standing alongside the stopped vehicle, a second vehicle traveled across the roadway, striking the first vehicle and subsequently throwing Davis into a field. Davis ultimately recovered from his injuries to return to duty and retired from the Department as a Highway Patrol Captain.
Sgt. D.L. Wilson, Highway Patrol in Waco, received a Lifesaving Award; and civilian Robert Sneed received a Director's Award. On March 10, 2016, Wilson was traveling south on I-35 in Bell County when he witnessed a truck tractor semi-trailer jackknife, strike the concrete traffic barrier and catch fire. Wilson approached the cab of the truck and attempted to rescue the trapped driver. A nearby resident who heard the crash while at home also approached the scene and assisted Wilson in pulling the driver to safety. The driver was ultimately transferred to San Antonio for medical treatment.
Trooper Trainee Nicholas Wingate, Recruit Class D-2016 from Odessa, received a Lifesaving Award. While eating dinner in a DPS cafeteria on Oct. 17, 2016, Wingate observed a fellow Trooper Trainee choking. Wingate applied the Heimlich maneuver until the food became dislodged and the trainee was able to breathe normally.
Fleet Operations Installation Department received a Unit Citation for initiatives that contributed to significant cost savings for the agency. The initiatives included staff refurbishing existing light bars for Texas Highway Patrol vehicles by using new lens kits, utilizing reclaimed sirens for vehicles and implementing in-house installation of equipment to avoid additional labor costs. In all, the unit's actions saved DPS $966,500. Paul Lancaster, Jaime Guerra, Joe Cavazos, Mark Frazier, Layton Saegert, Michael Vigo, Ricky Aguilar, Thomas Cruz,Jason Horelica, Esteban Alvarez, Robert Walker, Danny Moore, James Johnson, James Hawthorne, Hector Martinez and Emily Meads were all recognized as part of the Unit Citation.
(Visited 85 times, 1 visits today)