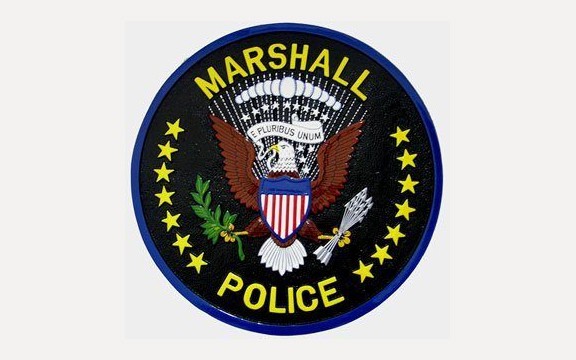 CITY TO SELECT EXTERNAL INTERIM CHIEF OF POLICE
---
The City of Marshall announces that it will utilize the services of an executive placement firm to fill, on an interim basis, the position of Chief of Police. This position became vacant last week after the City accepted the resignation of Chief Jesus "Eddie" Campa.
City Manager Lisa Agnor states, "After careful evaluation of both the needs of the Police Department and the City, I have determined that the best option in the naming of an Interim Chief of Police is to utilize the services of a company that provides external placements of highly experienced law enforcement administrators who seek interim assignments. Having the opportunity to promptly place this additional person to handle daily management operations will not only allow for a smooth transition during the search for a permanent Chief of Police, but will also allow Captain Best and Captain Reaves to continue leading their respective Bureaus effectively and without unnecessary or burdensome additional workloads. During this period of transition, I feel confident that the Marshall Police Department will continue to meet the public safety needs of our community under the leadership of these two (2) Captains."
In accordance with the Texas Local Government Code, Chapter 143.013, the Chief of Police is appointed by the City Manager and confirmed by the City Commission. "Our intent is to request the City Commission's confirmation of this interim appointment at next Thursday's meeting", stated Agnor.
The City is now in the process of recruiting and advertising for the permanent Chiefs position. Interested candidates may view the job announcement on the City's website at www.marshalltexas.net, or may contact Human Resources Manager Cherilyn Johnston at cjohnston@marshalltexas.net for additional information regarding the hiring process, which is expected to conclude in approximately 90 to 120 days.
(Visited 153 times, 1 visits today)